Tag:
uber clone app development
A ride-hailing business involves providing on-demand transportation services to customers through a mobile application.
Key aspects of a ride-hailing business:
Market Research and Planning:
Conduct thorough market research to identify target demographics, competition, and potential opportunities. Develop a comprehensive business plan, including revenue streams, pricing strategies, and marketing approaches.

Technology Platform Development:
Build a robust and user-friendly mobile application for passengers and drivers. The passenger app should allow users to request rides and truck drivers and make payments. The driver app should enable drivers to accept ride requests, navigate to pick-up and drop-off locations, and manage earnings.

Driver Recruitment and Onboarding:
Implement a driver recruitment and screening process, ensuring drivers meet specific criteria such as licensing, background checks, and vehicle inspections. Develop an efficient onboarding process to educate and train drivers on using the app and delivering exceptional customer service.

Passenger Acquisition and Retention:
Implement effective marketing strategies to attract passengers, such as targeted advertising, referral programs, and promotional campaigns. Focus on delivering a seamless and reliable user experience to encourage customer loyalty and positive word-of-mouth.

Payment and Pricing Systems:
Establish secure and convenient payment systems that accommodate various payment options, including credit/debit cards, digital wallets, and cash. Implement dynamic pricing algorithms to optimize fare charges based on distance, time, and demand.

Customer Support and Safety:
Develop a robust customer support system to promptly handle inquiries, complaints, and emergencies. Implement safety measures, such as driver and passenger identity verification, real-time trip tracking, and an emergency assistance feature.

Regulatory Compliance:
Ensure compliance with local transportation regulations and licensing requirements. Stay updated with evolving regulations and adapt the business model accordingly.

Data Analysis and Insights:
Utilize data analytics tools to gather insights into user behavior, driver performance, and market trends. Use these insights to make informed decisions, improve operational efficiency, and enhance the user experience.

Expansion and Scalability:
Continuously evaluate opportunities for expansion into new markets or verticals. Develop strategies for scaling the business, such as entering partnerships with other transportation providers or expanding service offerings.

Continuous Improvement:
Regularly update and enhance the mobile app with new features, usability improvements, and bug fixes based on user feedback and industry trends. Seek opportunities for innovation and differentiation to stay ahead in the competitive ride-hailing industry.
Remember that the specifics of a ride-hailing business may vary based on the region, local regulations, and business goals.
Uber Clone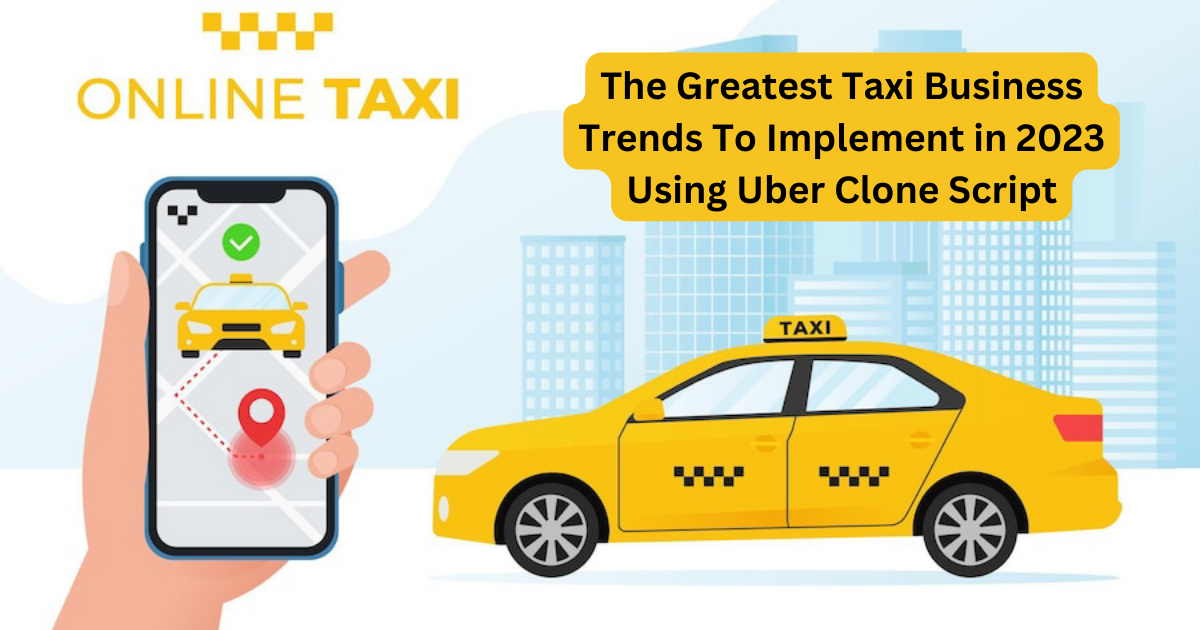 If you want to be successful in your online business, you must provide your customers…
Continue Reading