Our Clients Are Super Happy with Our Ready-Made Apps
When Developing Apps, we keep in mind the Goal of Building an App that Positively Impacts as many People as possible. We Take Care of meeting our Clients Needs and also curating a Tool to help them become Valuable Providers for their Customers. Watch this Video Featuring Mr. Hani, our Precious Client from Istanbul. He shares how our Team provided him with Continuous Support, not just during development but also After the Launch. See our Client Applaud our efforts to help ensure that his Business runs Smoothly and Continues to Grow. Mr. Hani further explains how the App helped him establish a Seamless Medicine Delivery System for his Customers.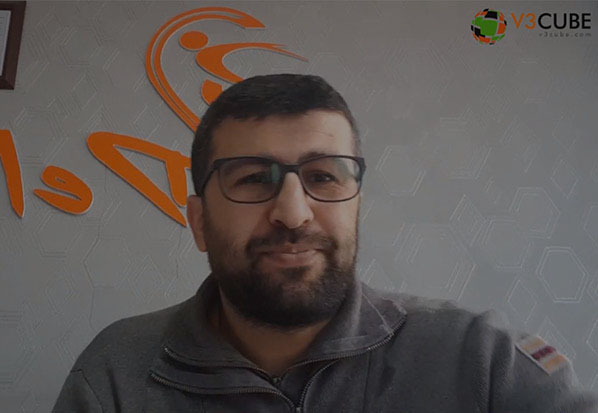 Flow of Pharmacy Delivery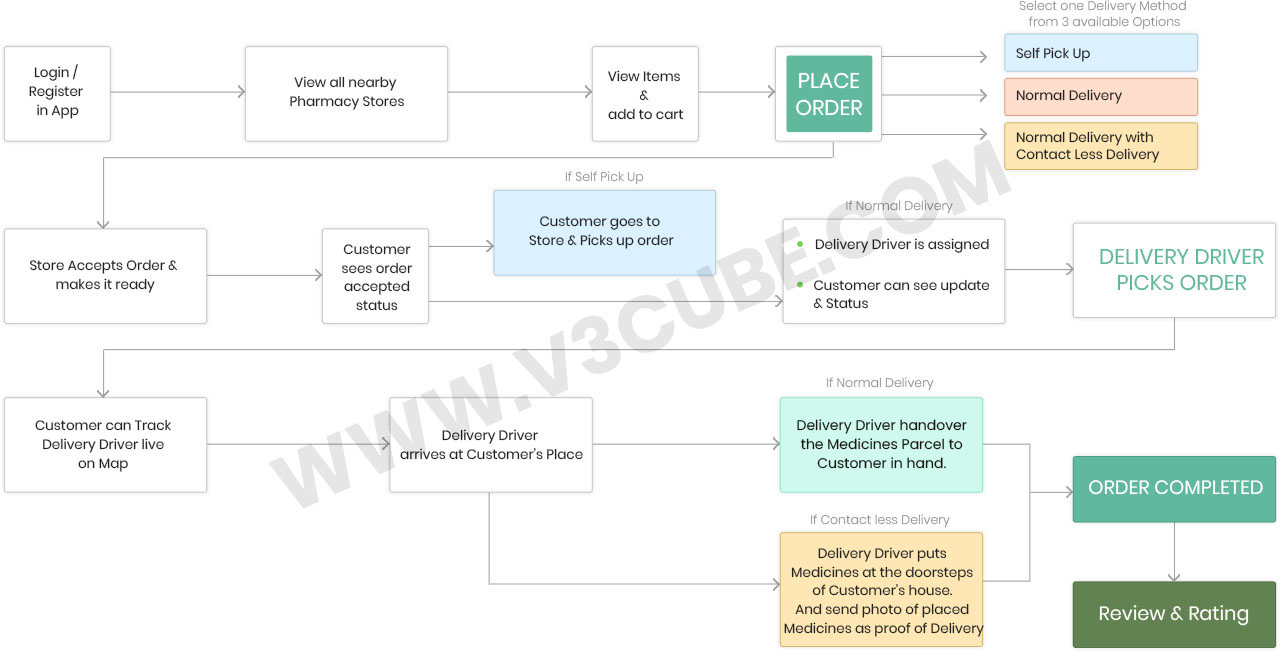 Prominent Features Of Our Doorstep
On-Demand Pharmacy Delivery App
Backed by years of experience and wide-ranging expertise, our user-friendly On-Demand Pharmacy Delivery app solution has advanced-level features to grow & expand your business, and increase your customer reach.
Enable your customer
To order via any mode they choose from

Android App, iOS Apps, Website,
Phone Call to the Admin
&
Phone Call to the Pharmacy
Pharmacy Delivery App Script
Pharmacy Delivery App - Give your pharmacy business a new identity by delivering the medicine of your customers at their doorstep.
Scale up your pharmacy business using our On-Demand Pharmacy Delivery App Script. It has a user-friendly UI/UX design, packed with advanced level features, that makes it a technically superior and commercially viable app solution. On-Demand Pharmacy Delivery App is compatible with both iOS as well as Android platforms. This responsive script works well on all digital gadgets like tablets, laptops, and the PCs of your customers.
Have a look at everything that you will get when you Buy On-Demand Pharmacy Delivery App from us: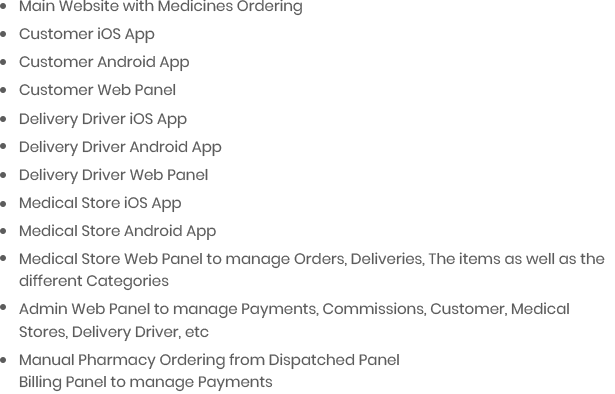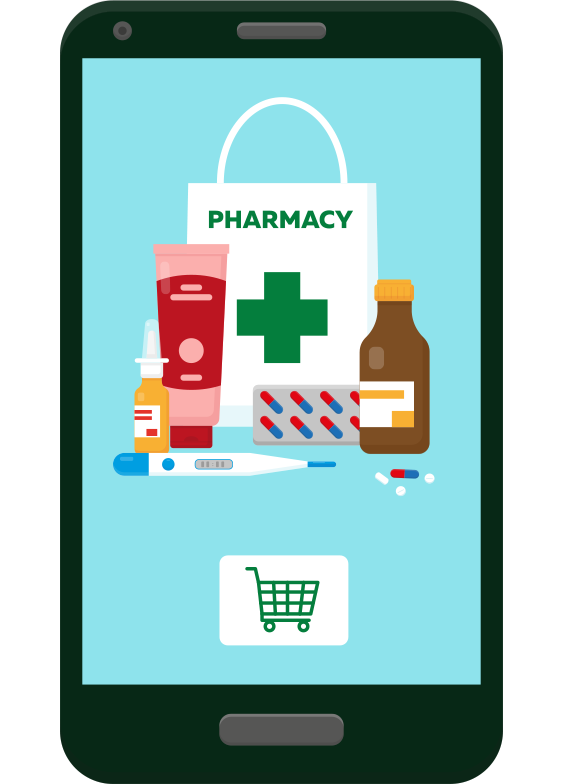 Know your Application Thoroughly
Get a better insight on how each and every component of the app works. All you need to do is click the section for which you seek information and get cracking!
Customer App
Delivery Driver Apps
Pharmacy Store Apps
Major Features from our On Demand Pharmacy Delivery App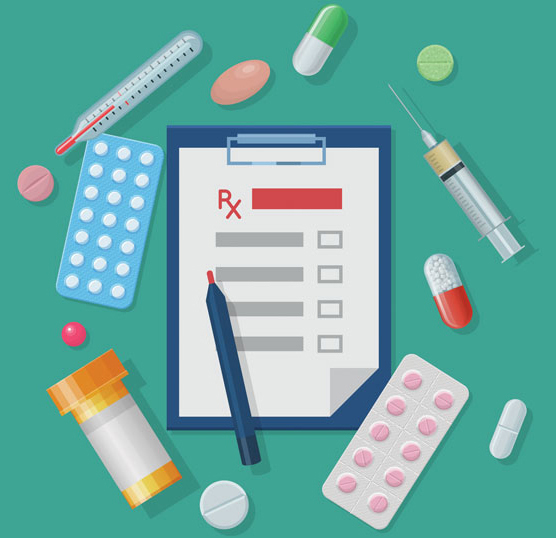 Facilitating the sale of Prescription Drugs
To make sure that your app is protected from any kind of nefarious activity and no one can purchase any drug illegally, we have made sure to add an 'Upload Prescription' feature. This feature will ensure that certain drugs which require proof of doctor's advice will have an icon next to them. This icon will be an indication to the users as well so as to how these drugs require a prescription. The users are free to upload an image of the prescription form their gallery, click a picture using the app or even use a saved image of the same during checkout. To understand more about this feature, please take a look at this video.
Top Industry Features
For a sure shot success in your business
To ensure that your app is exceptional, you will have to rely on some of the best features in the industry that are relevant to your region, your scope of business and your clientele. This is why; we offer some of the features that are highly coveted in the on demand delivery business space. Take a look!
To have an exceptional and advanced application like Gojek, you need advanced features. When you purchase your app from us, you are not only in the possession of a working on demand pharmacy delivery app, but one that is loaded with the best features to help your app be the best on the shelf.
Customer App
Delivery Driver App
Pharmacy Store App
Website
Admin Panel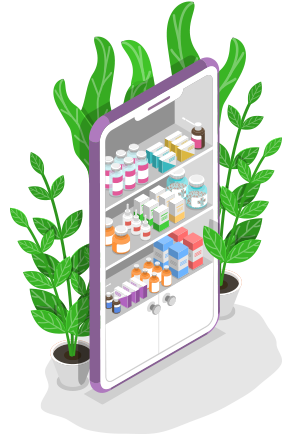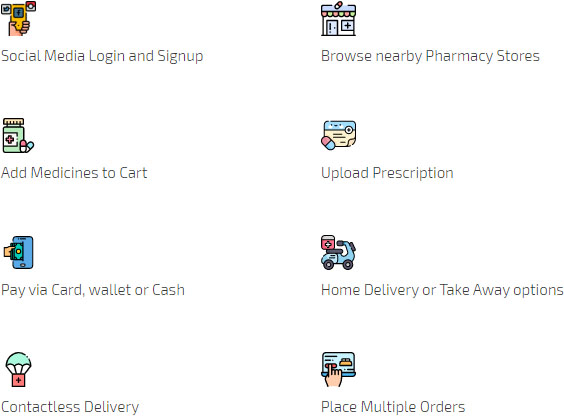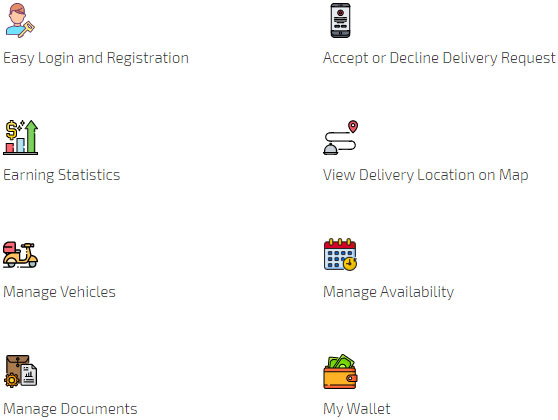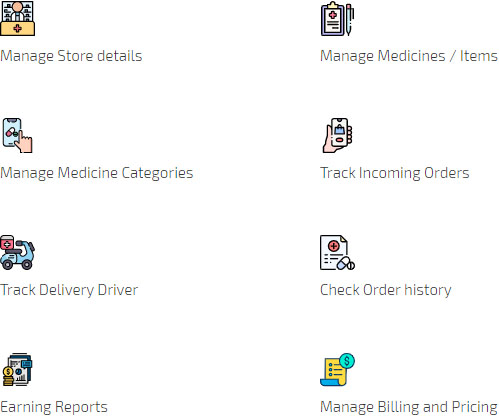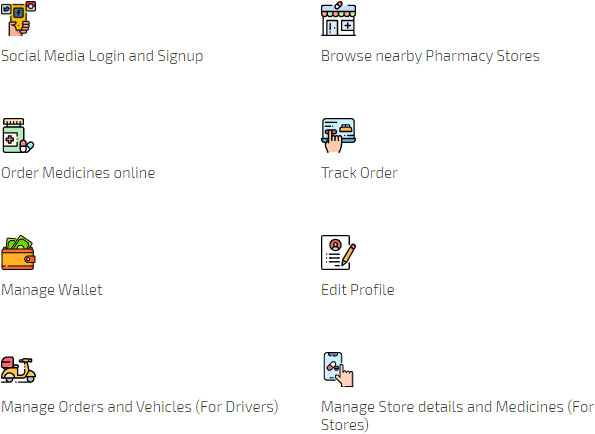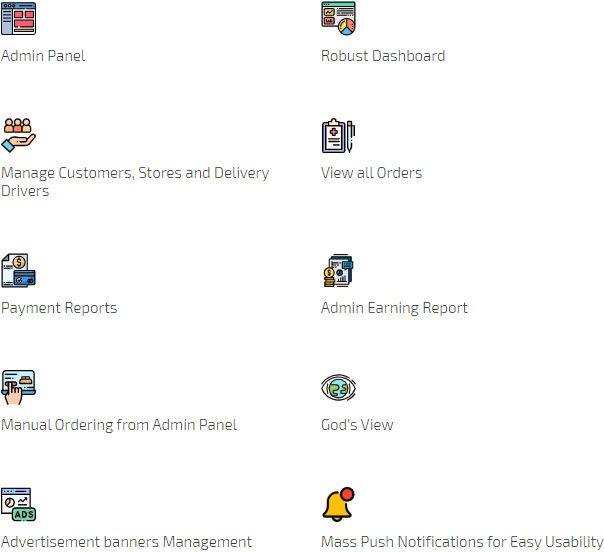 What Do I have To Pay?
Budgetary concerns are one of the largest issues that each entrepreneur has. In fact, if you are just a start up, things about money can get messy and out of hand very easily. Honestly, building an app of this magnitude takes almost a couple of years and as the time keeps rolling on the investment towards it can easily roll towards 6 figures. But don't worry, we've got you covered.
Our team of expert developers, database analysts, quality researchers and project managers have already built the app for you. On your confirmation, our teams sits to white label the app with your logo, brand name and color theme along with your choice of currency and language. This takes about 4 to 5 business days. And that's all! The app is ready for launch.
We also understand that each entrepreneur has a different vision for their company. So, instead of forcing you to buy every feature under the sun, we allow you to choose what you want. We've built packages to suit small businesses mid level businesses and giants as well. Just pick the one that makes most sense to you and you should be on your way to success at the most industry efficient price ever! Take a look!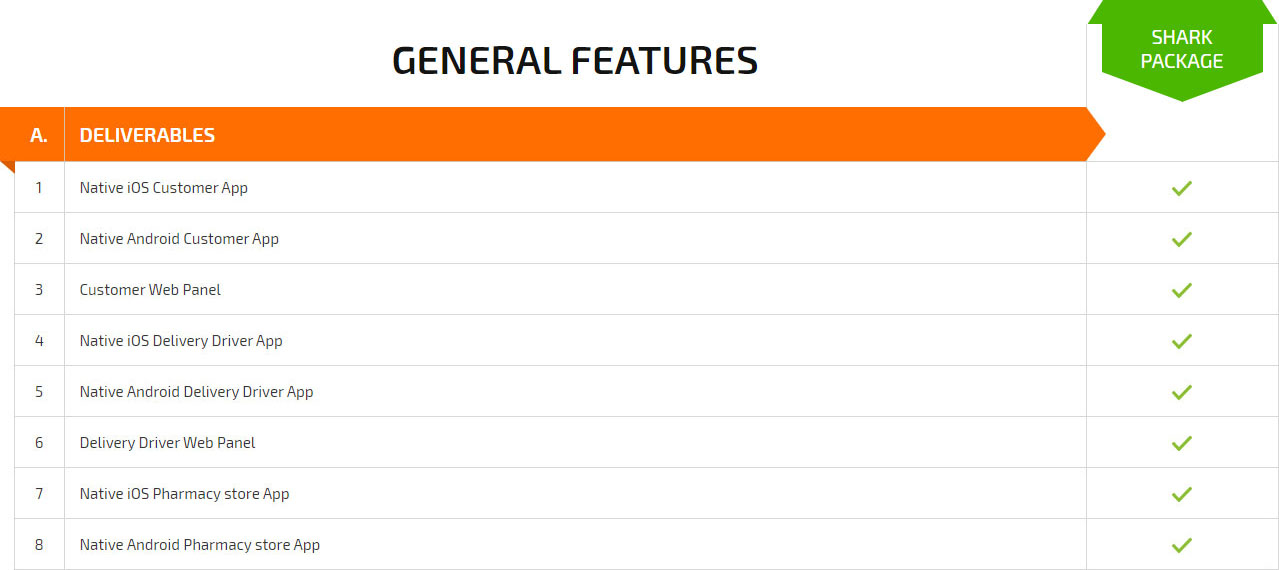 View Features & Pricing
Expand To Other Delivery Forays
Why should you restrict yourself to just Pharmacy Delivery when you can expand your business's scope to so much more! With the help of our spectrum of other on demand delivery apps, you can quickly become the most successful name in the on demand sector. Take a look at all the other options available and get there details right here!
Technology We Use For Your App
To make sure that your app is the best one in the market, we have to make sure that we use only the best in technology. Our team of expert resources uses only the latest technology stack to build your app in a state of the art technology centre. Take a look at the technology stack used by our team for your app.
Testimonials from our Clients
Having been in this market for over 8 years, we have developed sweet relationships with clients all over the world. While we assure you that ours is one of the best products in the market and our service par excellence, you don't have to rely on our statements. Here is a gallery of client reviews that our loved clients from across the globe have provided. Hear them out and see what they have to say about their experience in working with us.