Unique and Master Attributes and Assets of latest Gojek Clone 2022
We understand completely, running a business similar to the likes of Gojek isn't a cakewalk and we are sure you may have to face several challenges. Thus to help you cope with these challenges with utmost confidence we have added some advanced features. Some of these are given below.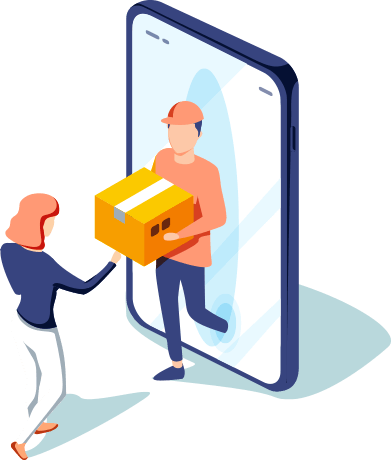 Delivery Genie Making your Delivery Wishes Come True, Anytime, Anywhere
Don't ruin your customer's app experience by giving them limited options. Instead, with the help of the Delivery Genie, empower them to get anything delivered to them anywhere with just a click on the app. No matter what your customer wants to be picked up and delivered to their homes, from laundry to groceries, the app has it all covered. Take a look at how this feature works in detail NOW!

Finding

an Alternative to Google Maps

Google APIs are erroneously costly and some successful client of ours paid enormously just for the Google Map APIs.

The price increased 2 to 3 times more especially after Google API's gained enormous popularity. Thus we decided to research so that we can find the best alternative to Google Maps/API's and hurray, we were successful! We integrated many Maps APIs from other Map Companies into our apps and needless to say, these maps are as good as Google and not expensive, Yay!
*This is a Paid Add on. Please contact us for more details.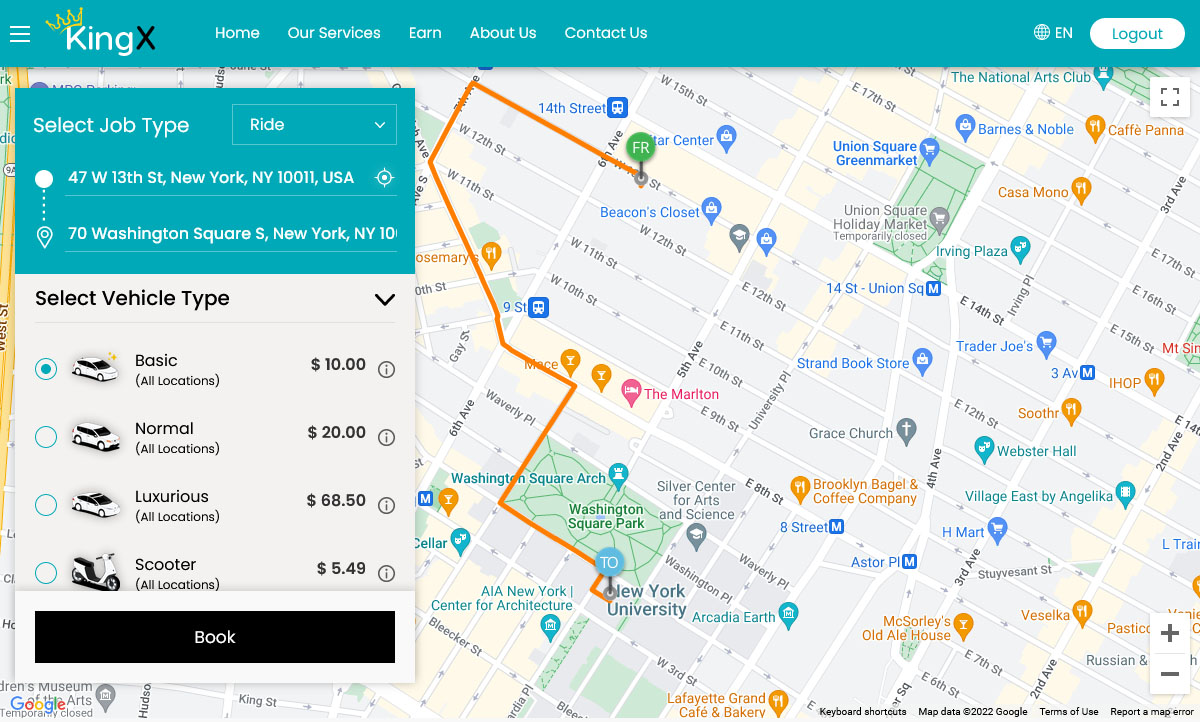 Booking Services

Now Websites and a Phone Call Away

We understand completely not everyone these days is gadget savvy or proficient with the operations of a smartphone. Thus, to make it simpler for them we present the Booking of Services 'through website by Users'. And by 'Admin Backend Team' from their Manual Booking Web Panel when they receive a service request via a call.
The customer simply needs to place a call and provide details related to the services they require and you thereupon book the service on their behalf from Back End.. This ensures you help those not too gadget savvy also receive the services in the same lightning speed as when done through the app.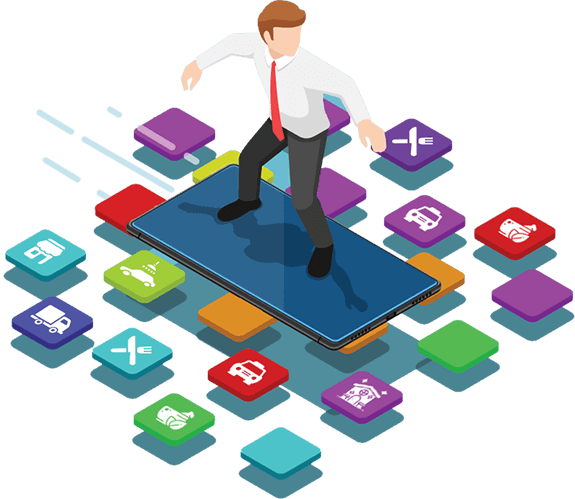 101+ Services

One Solution - Gojek Clone 2022

Users usually shy away from operating solutions that do not offer too many services at one place. Thus to make sure your user does not have to download innumerable apps for each and every service, we have created this multi-service app like Gojek 2022 that provides innumerable services ranging from a ride, to a delivery to different on-demand services all at one single place.
Let Your Users Enjoy a

Safe and Secure Shopping Experience

With the world being torn apart by a deadly virus and numbers rising every day, the only way to prevent this contagion is to exercise utmost caution. To help your customers enjoy the safest and cleanest shopping experience, we have integrated some of the best features in the app. Our latest feature additions include advanced systems such as a Take Away option to limit involvement of any delivery driver towards delivery, or the Contactless Delivery Option where even though the delivery is made by a delivery driver, the user never has to come in contact with him or her and the Safety Bade option, which enables the admin of the application to award stores with this badge to showcase their commitment to sanitary and hygienic practices.