Major Services Offered

What Makes Mini Gojek Clone a Smart Purchase?
We received requests from previous clients to combine two or three of our existing applications into one single solution so that they could generate even more revenue, realizing that customers prefer a single solution with multiple features instead of downloading multiple applications. It would be beneficial to them if they were able to include Courier Delivery, Food Delivery into their apps, thereby creating a centralized single app that provides services like Food Delivery, Parcel, Grocery, Taxi Booking & Moto, and has the ability to add Novel Features. For instance, if a user can order food and have his parcel delivered via the same app as he hires a taxi, he will also want to order a ride with the same app.
By offering services like rides, deliveries, and more, you can start making money right away! This makes Mini Gojek Clone a smart investment for you.
Pricing & Features
The success of the app lies exclusively with the quality and variety of features that are integrated with it. Check out this comprehensive list right here to see what features you get for the money that you spend on the app. Can't find what you're looking for? Not to worry! Please reach out to us if there are any features that you'd like to see included in the app but don't see on our list. Our team will get your custom requirements analysed.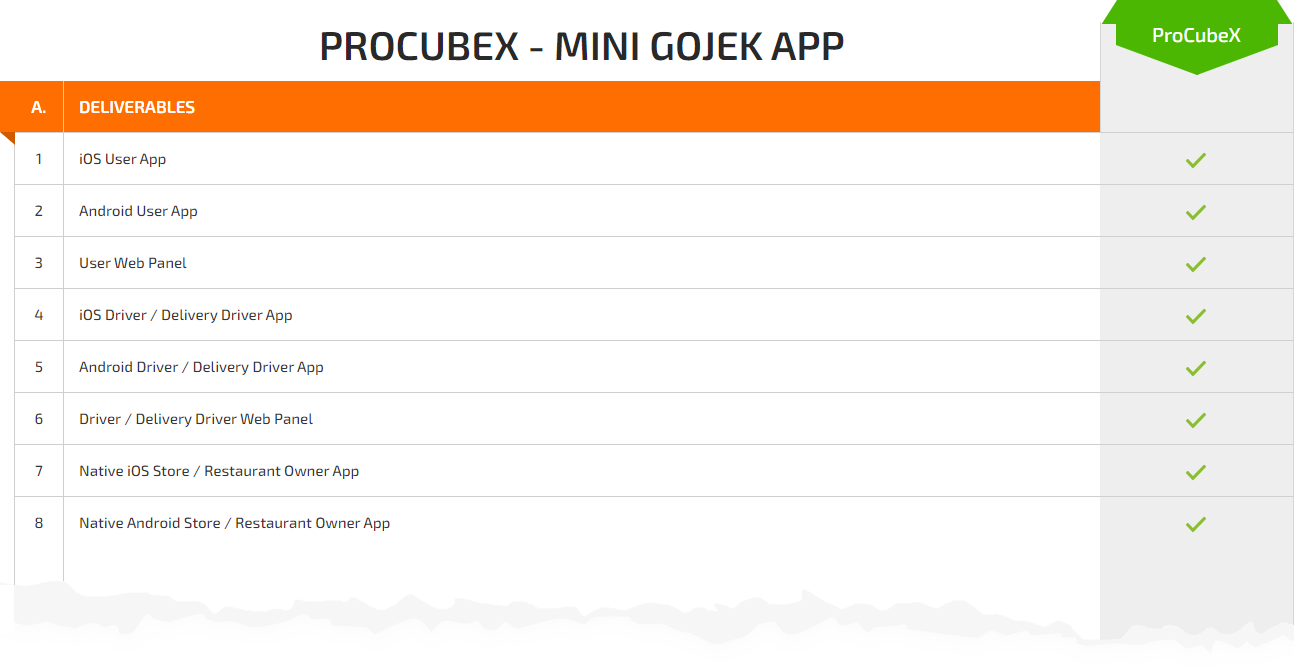 View Features & Pricing
Benefits Of Choosing Mini Gojek Clone App
Our Mini Gojek App Clone is a Fully-customizable, Leading Global Solution, equipped with Smart Features that is aimed to bring you innumerable advantages.